BINUS Alumni Day 2013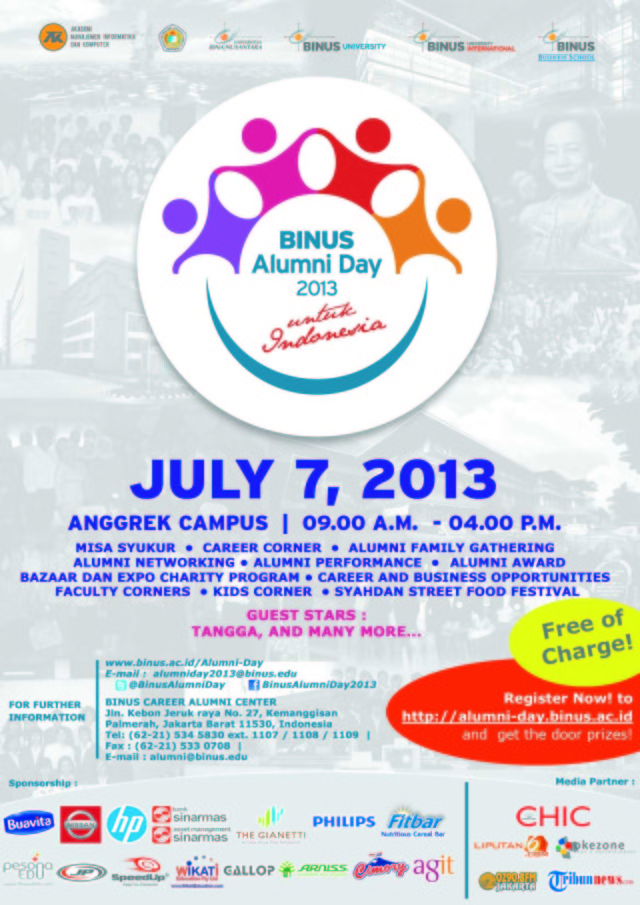 BINUS Alumni Day 2013 it's time to bring all the memories, come together, share the laughter.
Share it here in our page and follow our regular social media:
https://www.facebook.com/BinusAlumniDay2013
https://twitter.com/BINUSAlumni (@BinusAlumni)
http://binus.ac.id/2013/06/binus-alumni-day-2013-3/
http://www.binus.edu/2013/06/25/binus-alumni-day-2013/
And winning lots of chances for prizes we've prepared for you. Feel free for any assistance we may help regarding the alumni things via email: alumni@binus.edu or phone: 0215345830 ext 1109.
You are also welcome to our office @ R. 210, Kampus Anggrek – BINUS University.